CLASS: Fundamentals of Interior Design
SCOPE: Design and build a birdhouse or bird feeder inspired by a well known designer or architect
GRADE: A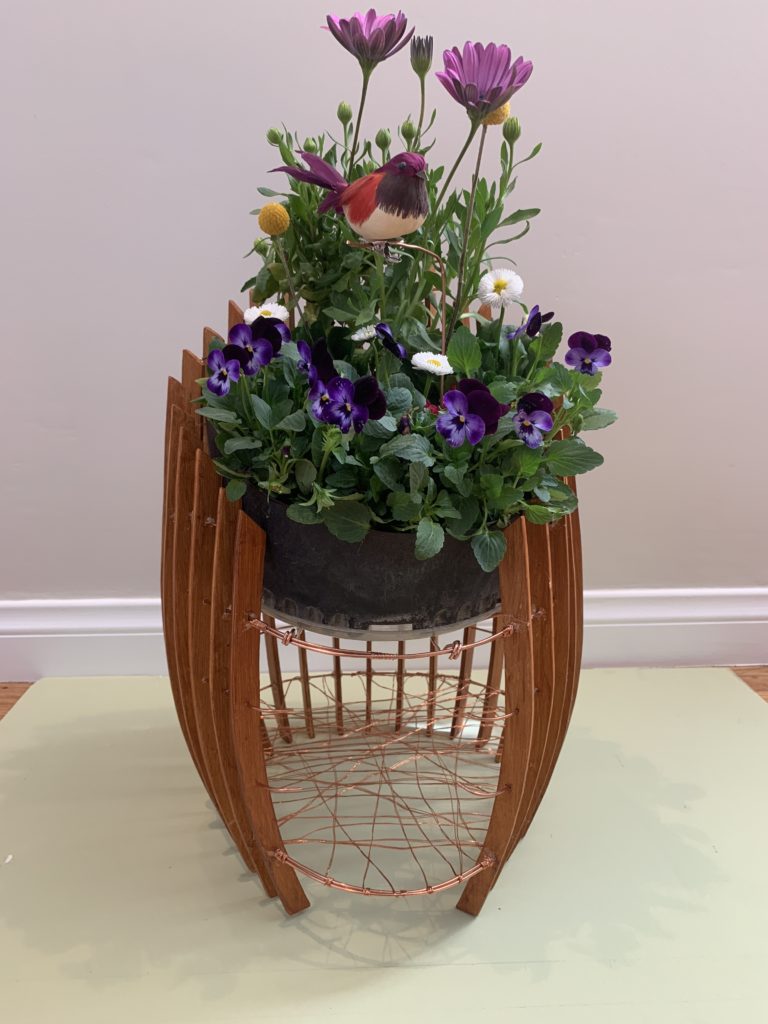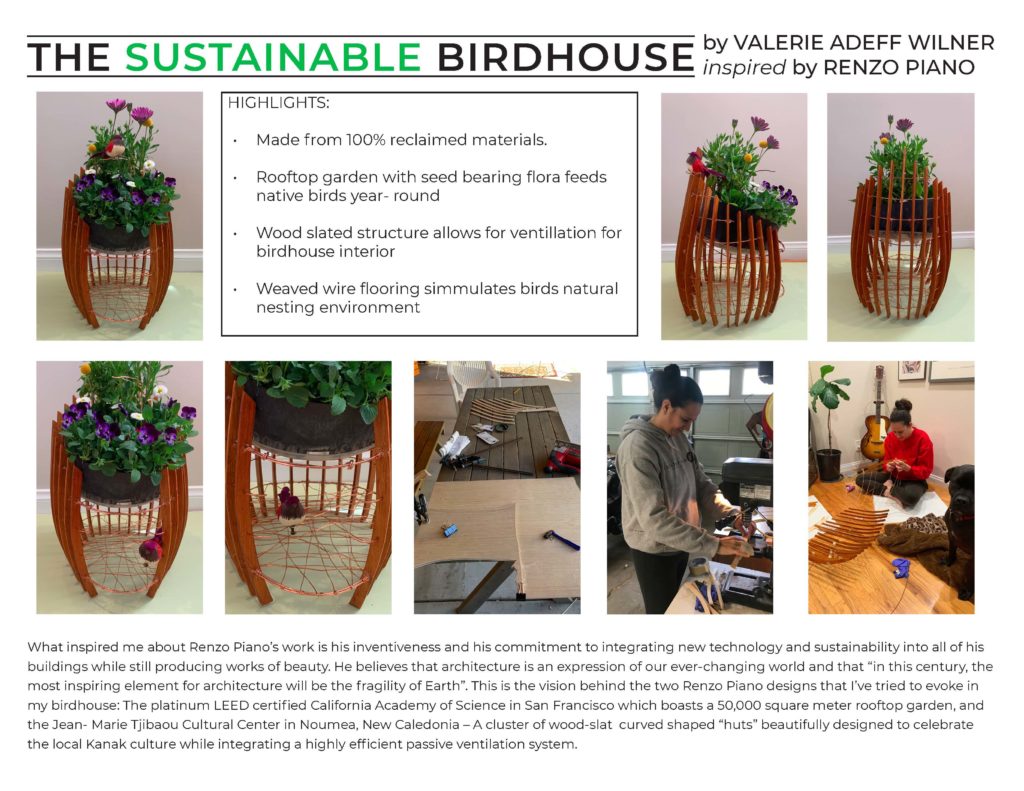 What inspired me about Renzo Piano's work is his inventiveness and his commitment to integrating new technology and sustainability into all of his buildings while still producing works of beauty. He believes that architecture is an expression of our ever-changing world and that "in this century, the most inspiring element for architecture will be the fragility of Earth". This is the vision behind the two Renzo Piano designs that I've tried to evoke in my birdhouse: The platinum LEED certified California Academy of Science in San Francisco which boasts a 50,000 square meter rooftop garden, and the Jean- Marie Tjibaou Cultural Center in Noumea, New Caledonia – A cluster of wood-slat curved shaped "huts" beautifully designed to celebrate the local Kanak culture while integrating a highly efficient passive ventilation system.